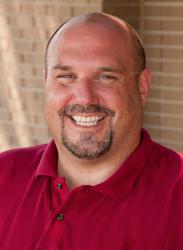 Shreveport, LA (PRWEB) June 28, 2012
J&J Technical Services, LLC (JJ Tech) announces that Matthew B. Shirley has joined the JJ Tech team of artificial lift sales professionals. Mr. Shirley will be responsible for business development in Oklahoma and Louisiana. He has over 12 years of sales and financial experience in the medium and heavy duty truck business and in the construction equipment business, where he became recognized as a top national sales professional. Mr. Shirley also has extensive export experience with Russia, South Africa, Vietnam, Guatemala and areas of South America.
JJ Tech President, Mark F. Preddy, expressed that, JJ Tech is delighted to welcome Matt Shirley to its team. His extensive truck and construction equipment knowledge base will enable a smooth transition into the oil and gas artificial lift industry.
About JJ Tech

JJ Tech is a US based, world-wide supplier of artificial lift systems to the oil and gas industry. The company currently has eight international and US distributors, three new pending international distributors, and approximately 200 hydraulic jet pumps placed throughout the world.
Please refer to our website, http://www.j-jcompanies.com, for more information and to register to receive future press releases by e-mail.
Find More Trucks Press Releases